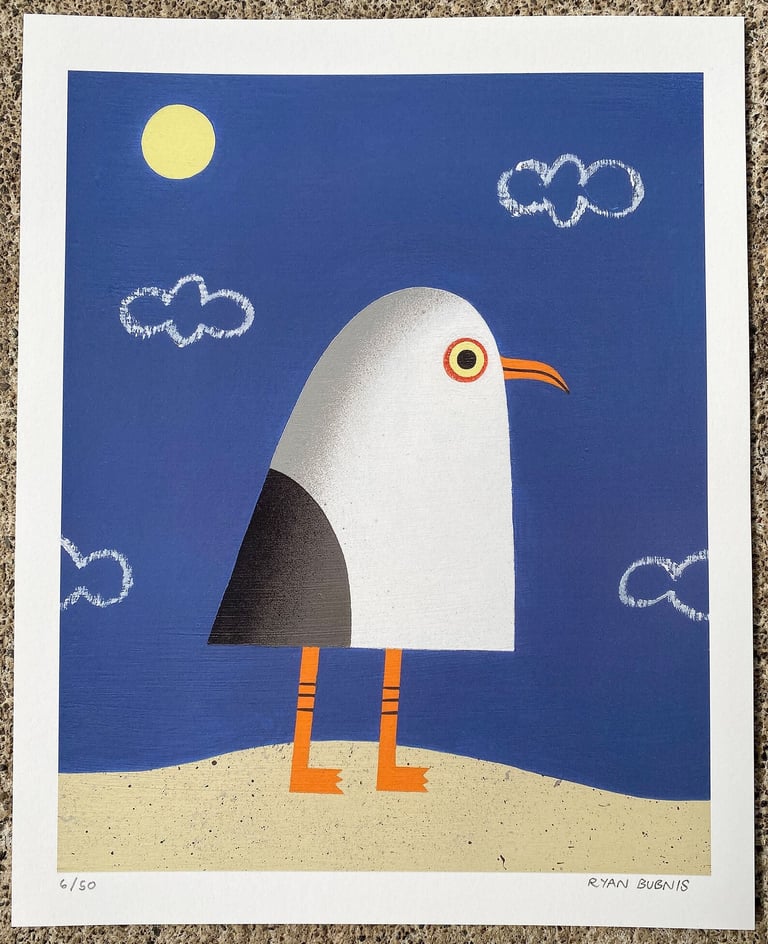 Limited edition Bird Giclee print from Portland-based artist, Ryan Bubnis.
Beach Bird features a seagull on the beach.
This image was inspired by my many visits to the Oregon Coast.
Product Specs:
Archival Giclee Print Size: 8″ x 10″
Limited edition of 50. Each print is hand-numbered and signed by Ryan Bubnis
Comes packaged in a polybag with a rigid cardboard backing.
Each order from the shop comes with a free 3″ vinyl sticker and a doodle on your envelope. 🙂